Lady Judgment Black and Gray Bicep Tattoo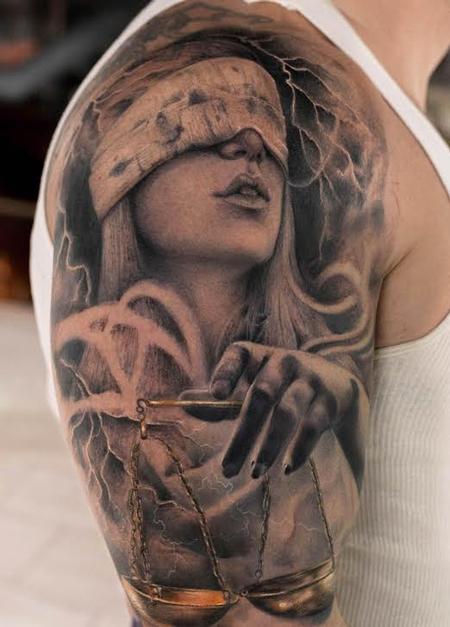 Beautifully shaded black and gray piece with gold coloring for lots of contrast.
By Yomico Moreno
Artist Information
Resident Artist At: Yomico Art 325 West 38th St , New York, NY (212) 529-0666
Artist Products For Sale
No products are available at this time. Please check back later!