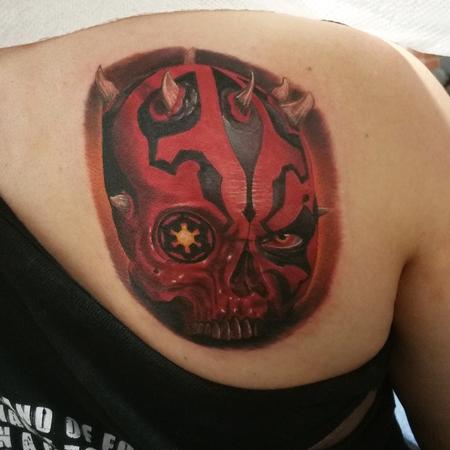 The client wanted a skull fused with an image of Darth maul . She also wanted the symbol of the Empire in the eye socket.
By Nate Beavers
Artist Information
Resident Artist At: Nate Beavers 2450 Louisiana Street STE 400, Houston, Texas 77006 713-742-2828
Artist Products For Sale
No products are available at this time. Please check back later!