three headed Venetian mask color portrait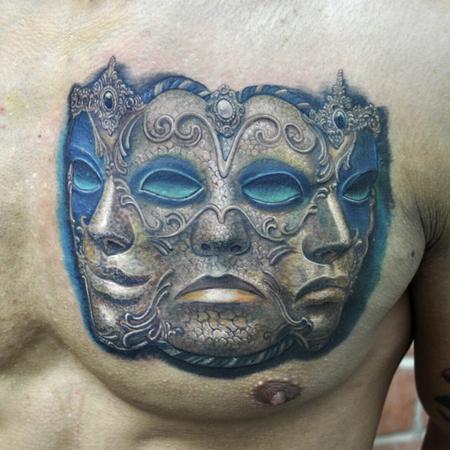 My client is collecting masks from various tattoo artists. He requested that I do a three headed Venetian mask on his chest. He wanted a drama mask theme incorporated. He has a happy and sad and then an androgynous face.
By Nate Beavers
Artist Information
Resident Artist At: Nate Beavers 2450 Louisiana Street STE 400, Houston, Texas 77006 713-742-2828
Artist Products For Sale
No products are available at this time. Please check back later!