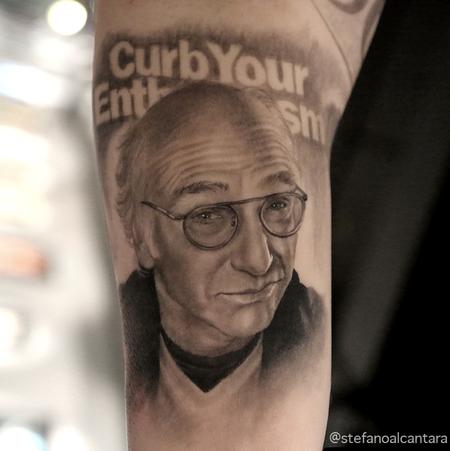 Larry David Portrait... Part of the Seinfield sleeve I´ve been working on... He´s the Producer and co-creator of the show.
Done at Last Rites in NYC

Fk Irons
H2Ocean
Eternal Ink
Kwadron
By Stefano Alcantara
Artist Information
Resident Artist At: Stefano Alcantara New York City, NY 10001
Artist Products For Sale
No products are available at this time. Please check back later!